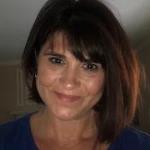 Deb has extensive large pharma experience and is a strong strategic thinker with a passion for generating insights that can make a positive difference for people living with chronic and/or severe disease. She has led commercial analytics, market research (patient, caregiver, HCP and payer), forecasting, pharmaceutical product development strategies and patient support programs across multiple therapeutic areas (CNS, Pain and Respiratory. Deb is an expert at utilizing unique market research methodologies to develop patient and caregiver support programs that optimize treatment outcomes, support medication adherence, drive patient engagement and create a high-quality patient experience
Deb also brings extensive 505b2 commercial strategy and operational execution experience supporting novel drug delivery applications that improve patient adherence, drug efficacy and/or allow for the development of new indications.
Deb has an MS from Rensselaer Hartford University and lives in Pennsylvania.