Personalized Medicine Logistics Planning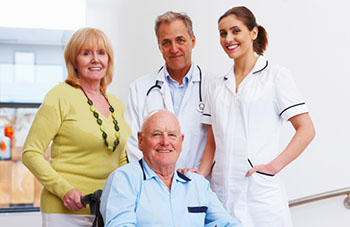 Our client needed to a logistics plan for their new immunotherapy personalized medicine approach to follicular Non-Hodgkin's Lymphoma.  The planning challenge involved acquiring patient blood or tissue samples using cold-chain logistics to the therapy manufactory. Once the personalized therapeutic was manufactured it had to be cold-chain shipped to oncologists for administration within their office.
Solutions provided during a several month long consulting project include:
Created a cutting-edge personalized medicine logistics plan (cold-chain) spanning initial procurement of lymph node tissue to the delivery of each individualized vaccine.
Evaluated and incorporated multiple personalized medicine strategic commercial options including wholesale oncology buy-and-bill and retail specialty pharmacy distribution to optimize the customer experience.
Designed a hybrid MSL/service representative department to meet the unique HIPAA, logistical, and field sales support needs for this personalized vaccine.
Our client received a preliminary logistical plan which helped prioritize and stage the impending organizational build-out. The client also was able to more accurately estimate the costs of the logistics chain which was critical information for their pricing strategy.